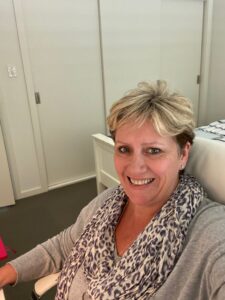 My name is Niki Lawrence and I am a Certified Zentangle Teacher (CZT).
I stumbled across Zentangle around 8 years ago when I was looking at books online.  I was finally doing an art course that I'd always wanted to do and was looking for books about painting techniques.  Instead, I found Zentangle.
Initially I was drawn to the beautiful simplicity of the black ink on paper, much like the "doodles" I had drawn as a teenager. I wasn't looking for any therapeutic benefits, I was just enjoying finally having a creative outlet.  Over time I began to really appreciate how much joy I got from creating my Zentangle artworks.  I loved the feeling I got, not only while physically drawing but also when I shared my finished products with friends and family.
In 2015 I travelled to Providence, Rhode Island to attend the Zentangle training seminar, completion of which meant that I was officially allowed to teach the Zentangle method. I have been teaching ever since, initially with face-to-face classes and more recently a mix and of in-person and on-line classes.  I teach both private individual classes and group classes. And, as more and more businesses are seeing the value in looking after their staff and clients, I am also teaching to Corporate groups.
I absolutely love sharing my passion for Zentangle.
I am a New Zealander who has lived in various different countries around the world. I'm currently enjoying my second stint living in Australia (10 years so far).  I live with my husband, two teenage children and two cats.  My background includes a variety of roles from teaching secretarial skills at a college in Hong Kong, working in hotels, in Real Estate, as a Personal Assistant and most recently, teaching cooking skills to Prep aged boys.
Click here to go home.
Or here to go to my Instagram page
or here for FaceBook.